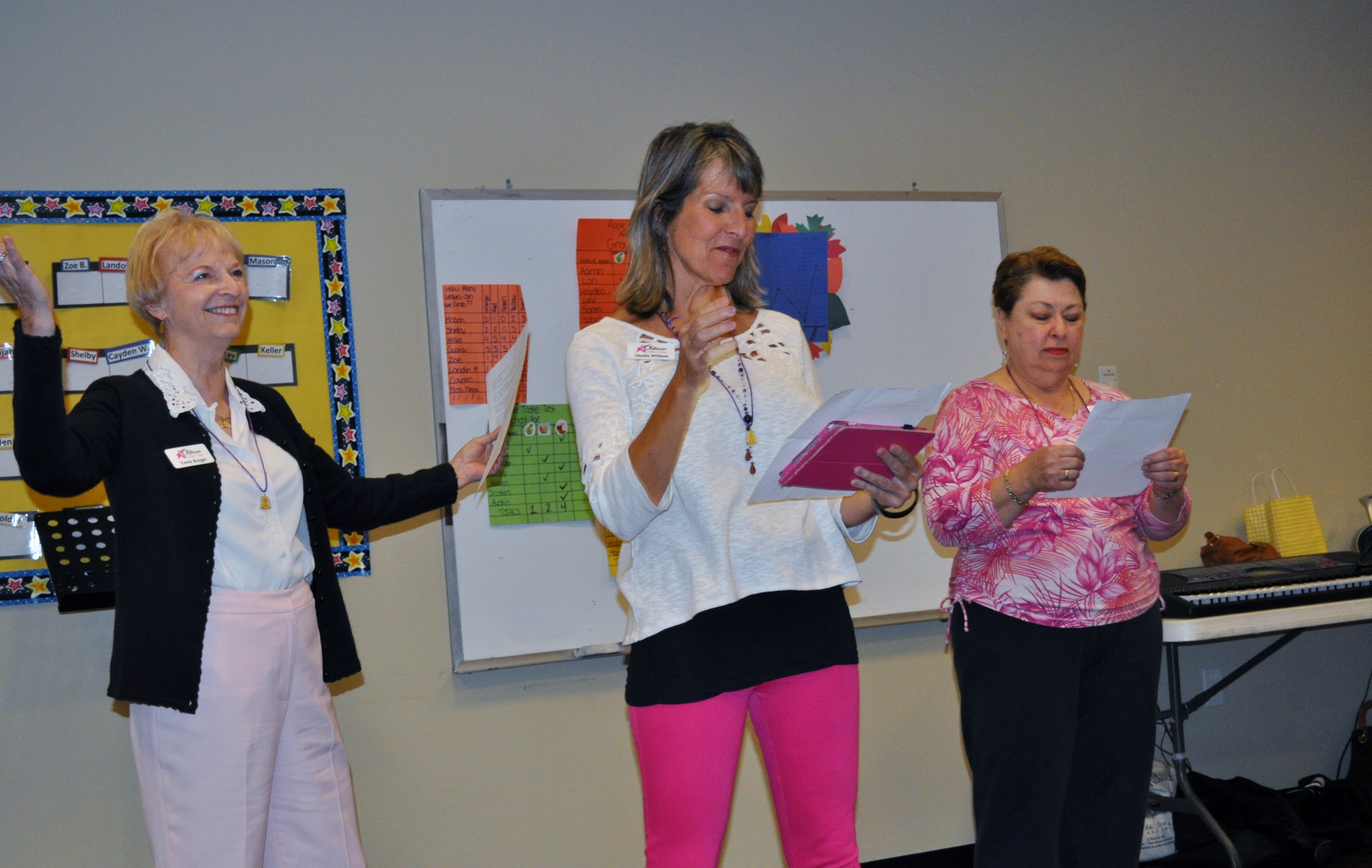 We greatly enjoyed our annual Open House, and welcomed nine guests to our event!  
Joyce led our physical warmup - she's so graceful!  Then Elaine took charge as we completed the warm up of our vocal chords.  Such lovely music came from our group, and the addition of the nine guest voices really added to our sound!  
Elaine and the section leaders taught our guests a "tag," a short bit of the ending of a song, and they performed it beautifully.  
Snacks and chitchat were enjoyed by all, and we enjoyed the opportunity to get to know our new friends.
We hope that most, if not all, choose to join our happy group.